Xtreme Glamping Weekend
What started as a weekend entitled Forest Frenzy designed around mountain biking and high wire assault courses soon turned into something very different thanks to our unpredictable weather!

We had intended to spend a couple of days of adventure at Glentress Forest near Peebles. Day one would be mountain biking on the various mountain bike trails and day two would be high wire assault course courtesy of Go Ape. We would spend the night in some rustic wigwams also situated in the forest.

That was until the weatherman told us of a high pressure area just North of Scotland bringing with it a cold front from Siberia!

Our worst fears were confirmed when we arrived to find a complete white out, closed access roads and very few people brave enough to mountain bike and then a subsequent visit to the Go Ape office confirmed that the high winds had close their course for the weekend!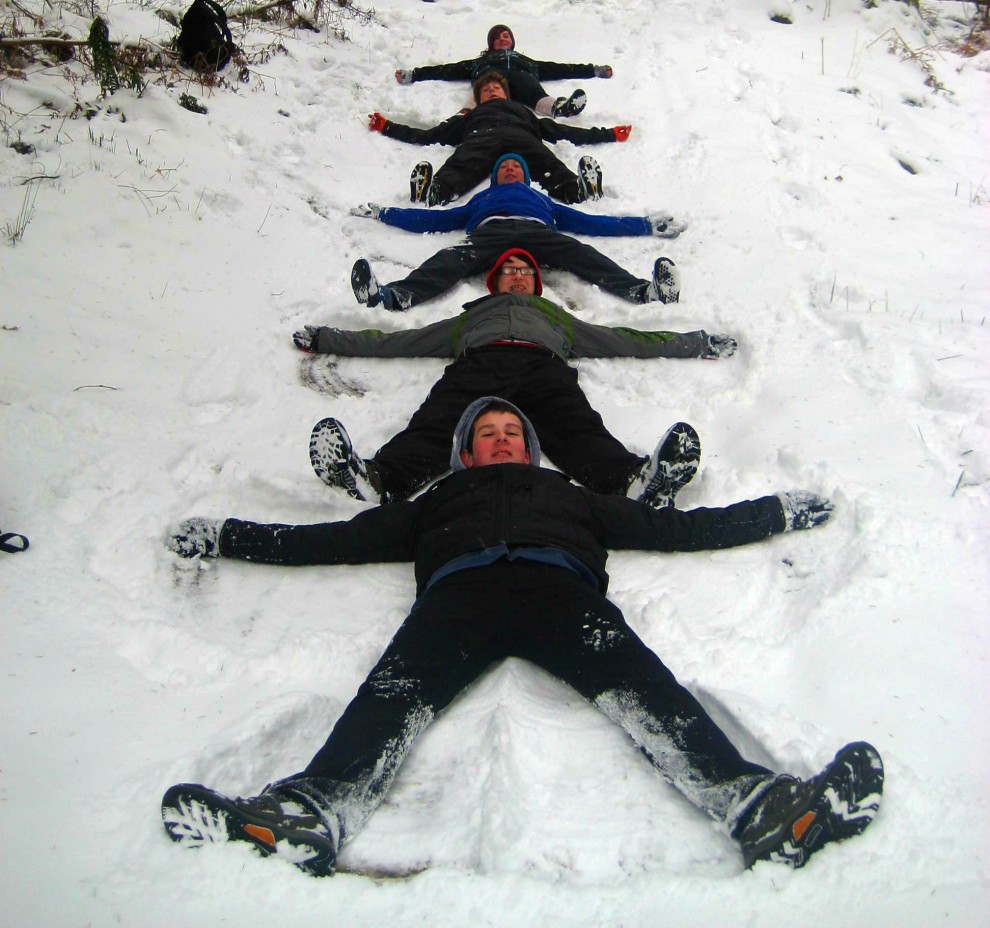 Plan B was a short but refreshing 2-hour hike following one of the many snow laden way marked routes through the forest... and the obligatory snow ball fights, snow angels and building of snowmen!

We then checked into our wigwams, which were not so rustic but rather complete with heating, beds, fridges and kettles!

We left this luxury behind to head into the town of Peebles to visit the swimming pool... and a fair amount of time in the sauna and steam room. Time in town concluded with a visit to a coffee shop for indulgent hot chocolates!!

Dinner was originally planned to be a BBQ and some things just should not change. How much fun could we have lighting BBQs and cooking in deep snow and howling winds... we named this extreme BBQing!

After a comfortable nights sleep with us being able to ignore the gusting winds outside, we departed Glentress and stopped off in Edinburgh for a visit to Xtreme Karting and up to 40 laps of their indoor race track.

So what started off as Forest Frenzy became snow walking, swimming, stream room, hot chocolate, extreme BBQ, glamping wigwams and go karting and therefore aptly named Extreme Glamping!

Another great weekend for Woodside Explorer Scout Unit!!