Woodside Explorer Scouts Incorporating 13th Fife (SCO14318) & 41st Fife Explorer Scouts
---
|Home | Recent Events | Gipsy Moth Blog | Diary | Explorer Belt | Newspaper Archives | Queen/ Chief Scout Expeditions | KanderJam 2007 | Films & Videos | WINGS 2009 | European Tour 2011 | Latest News | Information | Links | Young Leaders | Library | Forthcoming Events | Contact Us | Forum | Picture Gallery | Downloads |
Meggernie Almost Haunted
Woodside Explorer Scouts joined Explorer Scouts from across Scotland at Meggernie Almost Haunted between 1st & 3rd November 2013.

It was a late arrival on the Friday night so not much time for anything other than supper and the pitching of tents but in the morning, it all kicked off in a spooktacular style!

The Explorer Scouts were all placed into teams and given a pumpkin that they were to name, carry and protect through the rest of the day.

The teams took part in eight activities; all with a Halloween twist and in return for taking part, they received an item that would help them later on with the carving of their pumpkins.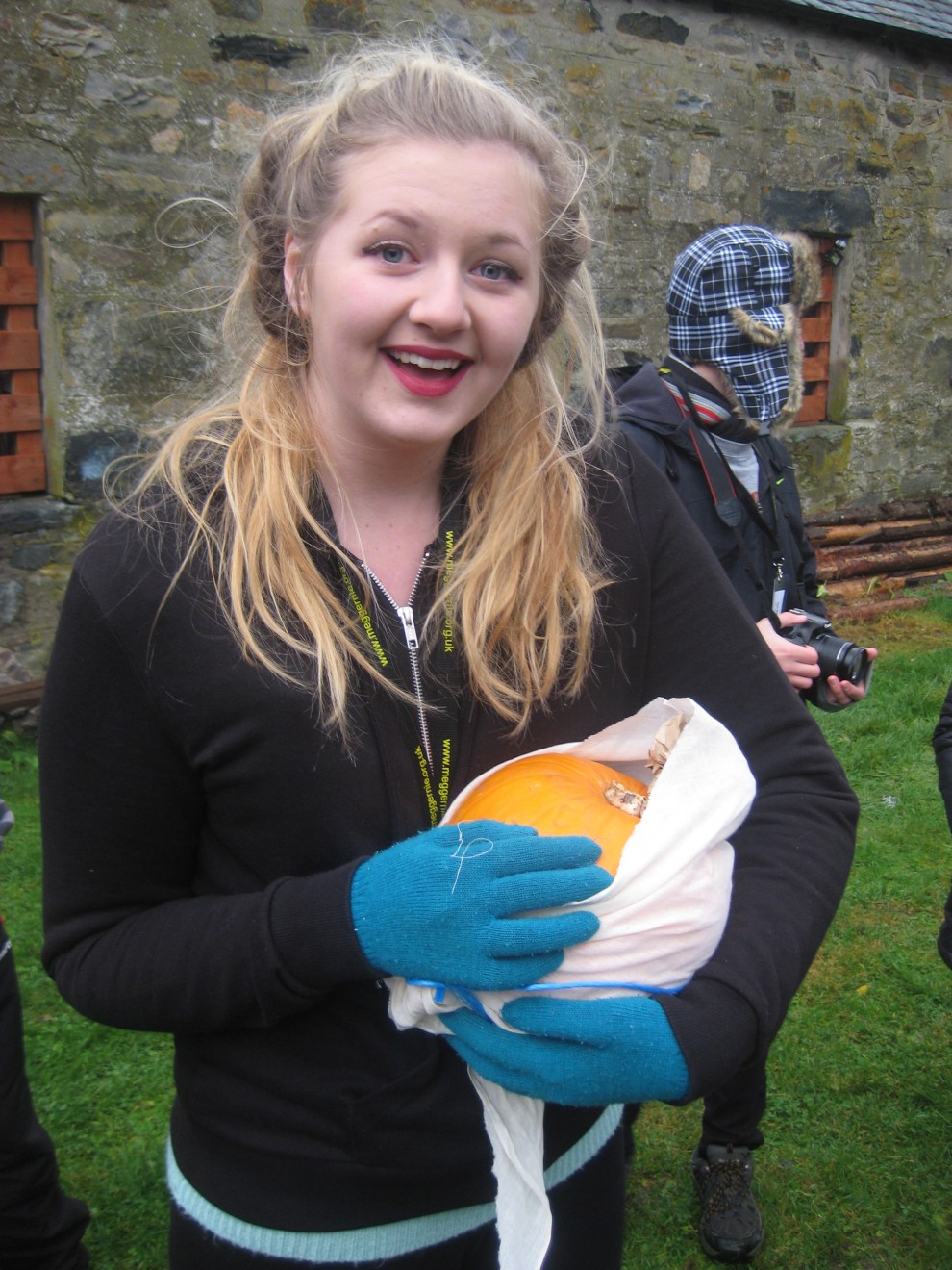 In the evening, it was time for dinner and after a full stomach (including a pint of Dracula blood), they were challenged to be brave enough to enter the Meggernie Haunted House. The screams from entrance to exit says it all!!!

This was followed by a legendary Disco and Halloween Party. The roof of the barn was most definitely bouncing and at this time, many new friendships were cemented!

The morning saw the teams reorganised and set off to complete another round of activities and a few silly games too before lunch, strike camp and depart.

A great camp was had by all but will they be brave enough to return next year?
---
Scouting Webring


Previous Site | Join Webring | Random Site | Site Index | Next Site
Copyright © 2004 13th Fife Explorers. Site created and managed by
2MX.co.uk